2020 dates to follow
Course Facilitator
Kathryn O'Halloran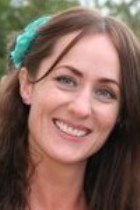 Kathryn has been practising yoga and meditation for over ten years. She has undergone formal training in Mindfulness Based Stress Reduction (MBSR) and Mindfulness Based Cognitive Therapy (MBCT) at the Centre for Mindfulness Research and Practice, Bangor University, Wales.
She adheres to the Irish Good Practice Guidelines for Teaching Mindfulness-Based Courses which include engaging in regular supervision sessions and ongoing trainings and retreats.
Kathryn is also a .b teacher (pronounced dot-be) having trained with The Mindfulness in Schools Project. This is a 10 session programme developed for 11-18 year olds which fits in well to the SPHE curriculum in schools. She has also trained in the Mindful Schools curriculum for schools kids from 5 years up to 18 years.
Along with Kathryn's warmth and care, she brings a wealth of experience to her teaching of Mindfulness in a wide variety of settings.