In keeping with the HSE guidelines concerning the Covid 19 Virus I'm currently offering mindfulness sessions online exclusively.  See below for dates and times. 
Online Mindfulness Circles

During these sessions we practise mindfulness together as a community as we continue to navigate this time of uncertainty and change.  It's an opportunity for you to experience stillness,  awaken the senses, and come home to the body through heart-centred mindfulness practices.
Whether you've been practising for some time or are new to mindfulness, you're welcome.
Practising mindfulness  helps us to tune into and familiarise ourselves with our reality,
discerning what's  important in our changing lives, while also
responding to challenges more skilfully, instead of reacting to what we don't wish to experience.
Compassion – sometimes described as "a lubricant for the heart"   allows us to meet our experience with greater acceptance and care as we deepen into more conscious and tender relationship towards ourselves and others.
I hope you will join me again for some or all of these upcoming sessions.
Sunday, April 4th and 18th
Sunday, May 9th and 23rd
Sunday, June 13th and 27th.
Time: 10.30 – 11.30 am
Fee: 
6 Sessions –  April, May and June: €65. 
2 Sessions – 1 month:
€25.
Single 1 hour Session: €15
8 Week Mindfulness Self Compassion Course
THIS COURSE WILL BE ONLINE IN AUTUMN 2021 AND DETAILS WILL FOLLOW SOON. Please contact me if you are interested in registering for this programme.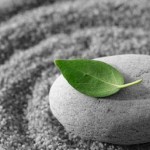 Meet the facilitator – Eilis Cullen
Certified MBSR Teacher, CFM, (University of Massachusetts Medical School)
Post Graduate Certificate Mindfulness-Based Approaches (Bangor University, Wales)
Mindfulness Supervisor (Bangor University, Wales)
Humanistic & Integrative Psychotherapist,  MIAHIP, MECP.
Gestalt Psychotherapist. (Dublin Gestalt Centre)
Board Member Mindful Nation Ireland
"In the end, just three things matter:

How well we have lived
How well we have loved
How well we have learned to let go"
― G. Buddha


 Be where you are; otherwise you will miss your life. – Buddha