DETAILS OF ONLINE SUMMER 2021 COURSE TO FOLLOW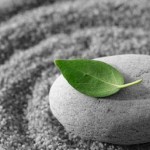 The Mindfulness-Based Stress Reduction (MBSR) course is modelled on the internationally acclaimed programme created by Jon Kabat-Zinn, founder of the Stress Reduction Clinic, University of Massachusetts Medical Centre. This evidence-based programme is now being used extensively in a variety of settings including community care, hospitals and hospice care, educational as well as corporate sectors.
The MBSR programme consists of 8 weekly classes of 2½ hour duration and one full day of mindfulness practice. The course includes 26 teaching hours and all course materials (4 CDs and the Course Workbook) are provided.
Over the 8 weeks participants will be introduced to the core  principles and practices of the MBSR programme, including sitting meditation, body awareness and gentle mindful movement.
To benefit fully from this course, participants are encouraged to commit to 45 minutes daily for home practice. Prior to signing up for the course, an orientation session of about 30 minutes is offered to ensure that this is the right mindfulness course for the applicant at this particular time. This consultation can be by phone or in person.
Class Dates:
TO BE ANNOUNCED. Tuesdays,
Day of Practice:
Saturday,
Venue
ONLINE
Cost:
€350 – Includes course workbook and 4 recordings of practices
Facilitator:
Eilis is a Certified MBSR teacher with the  Center for Mindfulness, (CFM), University of Massachusetts Medical School (UMass)

  In addition to teaching MBSR courses in a variety of settings, she also enjoys assisting at  CFM's training programmes here in Ireland.  

Eilis has also undertaken extensive training in teaching MBCT, and other mindfulness programmes at the CMRP, University of Bangor (Wales) and holds their 2 year Post Graduate Certificate in Mindfulness-Based Approaches. She has also completed their Supervision training for Mindfulness teachers. 

 In addition to teaching  mindfulness programmes, Eilis is an experienced accredited Psychotherapist with a well established  private practice in Co. Dublin.  

Apply Now:
Download form here
Please click here with your inquiry or contact Eilis at 086 8622012.