DETAILS OF ONLINE AUTUMN 2021 COURSE TO FOLLOW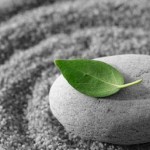 Mindful Self-Compassion (MSC) was created by Kristin Neff and Chris Germer as a way to explicitly teach people the skills needed to be self compassionate in daily life.   MSC is an eight-week course where participants are led through the programme by trained teachers for 2¾ hours each week, plus a half day retreat.  Research indicates that this programme produces long lasting increases in self compassion and mindfulness, reduces anxiety and depression, and enhances overall well-being.
While MSC isn't psychotherapy, it is very therapeutic.  It will help you access the resource of self-compassion to meet and transform difficulties that inevitably emerge in our lives.  However, the practice can also activate old wounds, and so, if you have a history of trauma or are currently experiencing mental health difficulties, it would be wise to check with your health professional before signing up for the MSC course.
Prior to signing up for the course, we offer an orientation session of about 30 minutes to ensure that this is the right course for you at this time and to clarify any questions you might have about the programme. This consultation can be by phone or in person.
Class Dates:
TO BE ANNOUNCED
Day of Practice:
TO BE ANNOUNCED
Venue
ONLINE
Cost:
€350 – Includes course material
Facilitator:
Eilis has completed MSC Teacher Training with the Center for Mindful Self Compassion, (CMSC) University of San Diego.  She is also a Certified MBSR teacher with the  Center for Mindfulness, (CFM), University of Massachusetts Medical School (UMass)

 

 

 In addition to teaching  mindfulness programmes, Eilis is an experienced accredited Psychotherapist with a well established  private practice in Co. Dublin.  

Apply Now:
Download form here
Please click here with your inquiry or contact Eilis at 086 8622012.