In keeping with the HSE guidelines concerning the Covid 19 Virus we will not be any mindfulness courses or workshops in person.  For the month of April, we will be offering a free 45 minute online session every Sunday morning at 11.am.
Sunday Online Mindfulness Mornings in times of challenge

During this session we will practise together as a community as we navigate this time of uncertainty and challenge… day by day as it unfolds. The intention to offer an opportunity to be still,  awaken the senses, and come home to the body through heart-centred mindfulness practices.  Whether you've been practising for some time or are new to mindfulness, you're welcome to join in
The session is offered free of charge .  If you can please consider donating to a charity supporting the Covid 19 crisis.
Facilitator:  Eilis Cullen, Certified MBSR Teacher
To access this session,  please download the Zoom App and use the following details:  
Join Zoom Meeting
https://us04web.zoom.us/j/6247548114
Meeting ID: 624 754 8114
Find your local number: https://us04web.zoom.us/u/fbse0xD8Hs
_________________________________________________________________________________
8 Week Mindfulness-Based Stress Reduction Course
THE NEXT COURSE WILL BE IN THE AUTUMN AND DETAILS WILL FOLLOW SOON.
Wishing you wellness and ease,
Eilis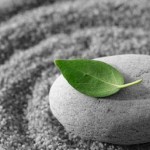 Meet the facilitator – Eilis Cullen
Certified MBSR Teacher, CFM, (University of Massachusetts Medical School)
Post Graduate Certificate Mindfulness-Based Approaches (Bangor University, Wales)
Mindfulness Supervisor (Bangor University, Wales)
Humanistic & Integrative Psychotherapist,  MIAHIP, MECP.
Gestalt Psychotherapist.
Board Member Mindful Nation Ireland
"In the end, just three things matter:

How well we have lived
How well we have loved
How well we have learned to let go"
― G. Buddha


 Be where you are; otherwise you will miss your life. – Buddha