In keeping with the HSE guidelines concerning the Covid 19 Virus I'm currently offering mindfulness sessions online exclusively. See below for dates and times.
Online Mindfulness Mornings.

During these sessions we practise mindfulness together as a community as we continue to navigate this time of uncertainty and change. It's an opportunity for you to experience stillness, awaken the senses, and come home to the body through heart-centred mindfulness practices.
Whether you've been practising for some time or are new to mindfulness, you're welcome.
Facilitator: Eilis Cullen, Certified MBSR Teacher and Trainer.
July; 12th and 26th.
August: 9th and 30th
Time: 10.30- 11.30 am
Fee Structure: €50 for 3 months (June, July, & August) €20 per month (2 sessions) or €15 per individual session.
Payable in advance.
To book your place, please
text me 086/8622012.

Autumn Retreat:

Sunday 27th September , 2020
10.30 am to 4.00 pm
Woodford House, Booterstown Park, Blackrock, Co. Dublin
Fee: €90
An opportunity for you to take time out from the demands of busy life. There will be time for silent reflection and space to enjoy the peace and tranquility that Woodford House provides.
During the day we will practice sitting and walking meditations, mindful eating and some gentle yoga based mindful movement.
To book your place and for further information, please contact me at 086/8622012 or, eilis@mindfultherapy.ie.
8 Week Mindfulness-Based Stress Reduction Course
THE NEXT COURSE WILL BE IN THE AUTUMN AND DETAILS WILL FOLLOW SOON.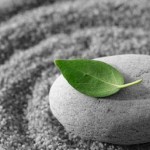 Meet the facilitator – Eilis Cullen
Certified MBSR Teacher, CFM, (University of Massachusetts Medical School)
Post Graduate Certificate Mindfulness-Based Approaches (Bangor University, Wales)
Mindfulness Supervisor (Bangor University, Wales)
Humanistic & Integrative Psychotherapist, MIAHIP, MECP.
Gestalt Psychotherapist. (Dublin Gestalt Centre)
Board Member Mindful Nation Ireland
"In the end, just three things matter:

How well we have lived
How well we have loved
How well we have learned to let go"
― G. Buddha


Be where you are; otherwise you will miss your life. – Buddha