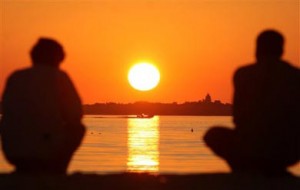 While mindfulness programmes are usually facilitated in a group setting, it is not the only format.  For a variety of reasons, people sometimes are looking for a more personalised, private approach. If this is your situation, a one-to-one mindfulness course may suit your needs better.
If you are interested in learning more about a one-to-one mindfulness programme or individual sessions, we can adapt a mindfulness course to suit your particular circumstances and requirements.
Please click here with your enquiry or contact Eilis at 086 8622012.
What others say…
"I valued the privacy of the one-to-one mindfulness sessions while I was undergoing treatment for cancer. During what was a particularly vulnerable time in my life it was important for me to be able to engage at my own pace and within my often fluctuating energy levels.  I really benefited from doing the 8 week course with Eilis  in this very personalised way.  I  believe it contributed enormously to my well-being and recovery".
P. O'Connor.  Co. Kildare.
"My one to one Mindfulness Course with Eilis, over eight weeks, was a life enhancing experience.  The personal and confidential sessions added a depth of calm intensity (at times emotional) that would not be available among a more open gathering, where time is shared equally among everyone.  Having the whole sessions for myself was one of great value to me and I have had many benefits from the Course. Now I happily join in the group Mindfulness days that happen every few months. These are a lovely way to stay in touch and be reminded of how successful Mindfulness may be in calming both overwhelming anxieties and scattered trivialities".
RMM. County Dublin.