Practising Mindfulness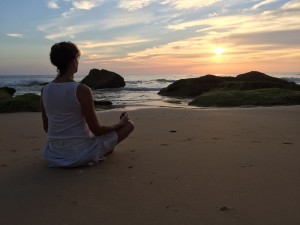 I offer a regular online mindfulness session the last Sunday every month.  These sessions are suitable for beginners who are looking for an introduction to mindfulness as well as being a wonderful opportunity for those who wish to deepen their existing practice.
Likewise, I offer full or half days of mindfulness throughout the year.
"Within you there is a stillness and a sanctuary to which you can retreat at any time and be yourself".
–  Hermann Hesse (1877 – 1962)
Online Mindfulness Sessions
Sunday, November 5th and 19th, 2023
Sunday, December 3rd and 17th, 2023
Time

: 10.30 – 11.30 am
Fee: 
4 Sessions –
€60
2 Sessions – 1 month:
€30
Single 1 hour Session: €17
Morning Retreats 2024 : Date to be confirmed
10.30 am to 1.00 pm
Online
Fee:  €40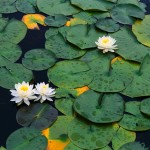 Join us for a morning of mindful self-compassion  – an opportunity to take time out from the demands of busy life, especially at this time of the year. Welcome yourself to this new year at a morning of silent practice and learn how self compassion can be a valuable resource in your life.
During the morning we will practice sitting and walking meditations,  and some gentle yoga- based mindful movement, all with an attitude of mindful self-compassion.
To book your place and for further information, please contact me at 086/8622012 or, eilis@mindfultherapy.ie.

I offer bespoke Wellness Days and Workshops to groups and organisations who wish to support their staff in a holistic manner.  These programmes can be delivered at your workplace or adapted to an online setting .  Depending on the needs of your group or organisation, I will tailor your  workshop to your individual requirements .
Clients include:
HEALTH SERVICE EXECUTIVE
THE OIREACHTAS,
COMREG
FOLENS' PUBLISHERS,
ALLIED IRISH BANKS
GREYSTONES CANCER SUPPORT
THE CARERS' ASSOCIATION OF IRELAND
To discuss your interest in providing a day for your Organisation or company, please contact Eilis at 086/8622012.
To enquire about any of the above or to organise a tailor-made Mindfulness  Programme for yourself, your organisation or any other group, please click here with your enquiry or contact me on 086 8622012.
"Instructions for living a life. Pay attention. Be astonished. Tell about it."

― Mary Oliver