Practising Mindfulness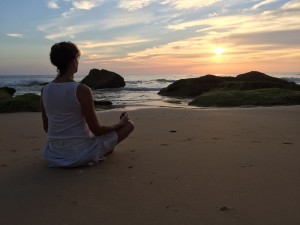 We offer a regular mindfulness session on the last Sunday of every month, These are suitable for beginners who are looking for an introduction to mindfulness as well as being a wonderful opportunity for those who wish to deepen their existing practice.
Likewise, we offer full or half days of mindfulness throughout the year.  .
"Within you there is a stillness and a sanctuary to which you can retreat at any time and be yourself".
–  Hermann Hesse (1877 – 1962)
Mindfulness Mornings (last Sunday of the month)
Venue :  Monkstown Therapy Centre, 26, Longford Tce., Monkstown. Co.  Dublin
Time: 10.30 am -1.00 pm
Fee:  €30
A Summer's Day: 

Sunday 28th June, 2020
10.30am to 4.00 pm 
Woodford House, Booterstown Park, Blackrock, Co. Dublin
Fee:  €90
An opportunity for you to take time out from the demands of busy life. There will be time for silent reflection and space to enjoy the peace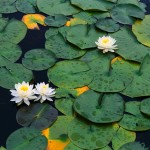 and tranquility that Woodford House provides.
During the day we will practice sitting and walking meditations, mindful eating and some gentle yoga based mindful movement.
To book your place and for further information, please contact Eilis at 086/8622012 or, eilis@mindfultherapy.ie.
Mindfulness in the Workplace
Additionally we offer bespoke Wellness Days to companies and organisations who wish to support their staff in a holistic manner.  These programmes can be delivered at your workplace or, if preferred, at a select venue we use in South County Dublin.  We can tailor your day to suit your organisation's requirements and can provide lunch and/or other refreshments, etc.
Our Clients include:
HEALTH SERVICE EXECUTIVE
THE OIREACHTAS,
COMREG,
FOLENS' PUBLISHERS,
ALLIED IRISH BANKS
GREYSTONES CANCER SUPPORT
THE CARERS' ASSOCIATION OF IRELAND
To discuss your interest in providing a day for your Organisation or company, please contact Eilis at 086/8622012.
To enquire about any of the above or to organize a tailor-made Mindfulness  Programme for yourself, your organisation or any other group, please click here with your enquiry or contact Eilis at 086 8622012.
"Instructions for living a life. Pay attention. Be astonished. Tell about it."

― Mary Oliver