Practising Mindfulness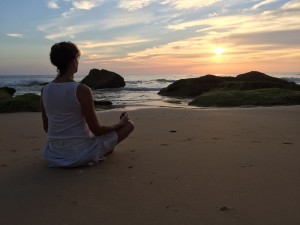 I offer a regular mindfulness session on the second and last Sunday of every month.  Currently these sessions are offered on Zoom due to Covid19 restrictions. These are suitable for beginners who are looking for an introduction to mindfulness as well as being a wonderful opportunity for those who wish to deepen their existing practice.
Likewise, I  offer full or half days of mindfulness throughout the year.  .
"Within you there is a stillness and a sanctuary to which you can retreat at any time and be yourself".
–  Hermann Hesse (1877 – 1962)
Online Mindfulness Sessions (2nd and last Sunday of the month)
September: 13th . 27th* (mini retreat, see below  for details)
October: 11th and 25th. 
Time: 10.30- 11.30 am
Fee Structure:
€50 for 2 months –  September and October (including mini retreat )
€30 for  2 months – 3 sessions (excluding mini retreat) or,
€15 per individual session. 
Autumn One Day Retreat:

Sunday 27th September , 2020
10.00 am to 1.00 pm
Online
Fee:  €30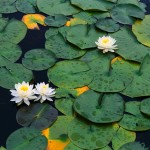 Join us for a morning of mindful self compassion  – an opportunity to take time out from the demands of busy life and experience the joy and power of self compassion as a resource in your life.
During the morning we will practice sitting and walking meditations,  and some gentle yoga- based mindful movement, all with an attitude of mindful self-compassion.
To book your place and for further information, please contact me at 086/8622012 or, eilis@mindfultherapy.ie.

I offer bespoke Wellness Days and Workshops to groups and organisations who wish to support their staff in a holistic manner.  These programmes can be delivered at your workplace or adapted to an online setting .  Depending on the needs of your group or organisation, I will tailor your  workshop to your individual requirements .
Clients include:
HEALTH SERVICE EXECUTIVE
THE OIREACHTAS,
COMREG,
FOLENS' PUBLISHERS,
ALLIED IRISH BANKS
GREYSTONES CANCER SUPPORT
THE CARERS' ASSOCIATION OF IRELAND
To discuss your interest in providing a day for your Organisation or company, please contact Eilis at 086/8622012.
To enquire about any of the above or to organize a tailor-made Mindfulness  Programme for yourself, your organisation or any other group, please click here with your enquiry or contact me on 086 8622012.
"Instructions for living a life. Pay attention. Be astonished. Tell about it."

― Mary Oliver